| | |
| --- | --- |
| LASER FOR RESTORATION | |

Lasers, as a tool for conservation of works in stone and other media, have been studied and employed for over 25 years.

In general, lasers offer some distinct advantages to conservators, including an increased ability to control removal rates for materials being cleaned, the ability to focus down to spot sizes on the order of micrometers (this coupled with micro-positioning equipment can allow for very precise spatial control during treatment), and the option to select wavelengths of light which augment the removal of specific layers of dirt or other surfaces while leaving behind various patinas.

These intriguing properties of lasers, coupled with the recent reduction in the cost and size of many laser systems has led to increased interest in the subject, over the past ten years.

Today, various laser systems are being employed as tools for cleaning of art (primarily objects and architectural elements) at a number of institutions and sites across Europe.And the use of lasers on other materials has spread both in the United States and abroad. In fact, the whole field of lasers as a tool for art conservation may well revolutionize how conservators clean and treat art in the future.

Already the field has its own conferences, specialist literature and adherents who are using lasers as a standard part of their tool kit.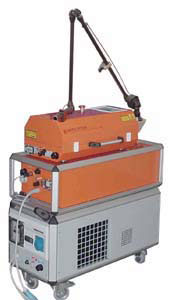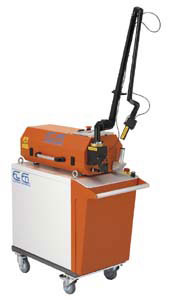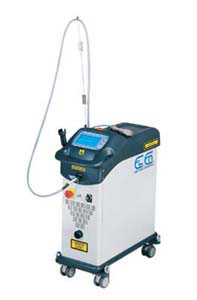 DOWNLOAD LASER MOVIE (7,6 Mb)
For details see "online catalog" - category: (cleaning)Pulizia > Sistemi laser (Laser systems)