| | |
| --- | --- |
| MICROCLIMATE | |


Museum Showcases microclimate control

The Microclimate devices supply a controllo reliable and effective of humidity, temperature, powder and polluting agents in the espositive display windows, in the temporary warehouses also - but not only.

Il control of the microclima
He is all this that is carried out by means of taken care of control of the paraetri microclimati to us, that is to say of the immediately surrounding atmosphere an object inside of its espositivo covering or storage.
The curatori, the conservatives and the planners, will find sure, in the immense range of microclimate units, the better method in order to inside maintain the optimal conditions of the display windows or the espositivi coverings.
In this way, the museali operators can store or expose to almost all the manufatti ones in absolute emergency, independently from the difficulties represented from dared architectonic preparations, historical buildings, variable destinations, atmospheric fluctuations, polluting agents.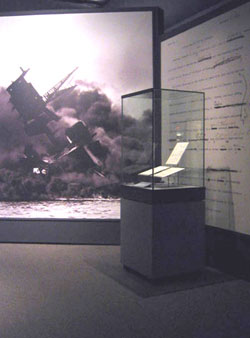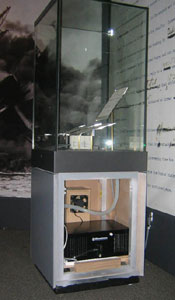 An approach without equal the microclimate units guarantees a supply of constant air to the level of wished humidity, gradually replacing the air inside of the display window rather than modifying it. Thanks to this also the more delicate manufatti ones remain protect those most dangerous humidity peaks that they harass the majority of the climatic control systems, which modify the internal humidity simply adding humid air or dry. A family of solutions for the control of humidity, polluting agents and temperature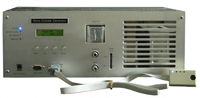 Models MCG 4 and 8 (8 and 16 mc) are apt to being installed under display windows or closets of small and averages dimensions. They are apt also for use in laboratory.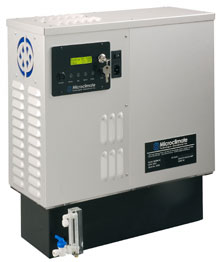 Models MCG 15, 30 and 40 dispositive to are elevated abilities (60-200 mc and advanced), in a position to supplying to sure environmental conditions in more display windows from a remote installation. These units supply air dealt in overpressure.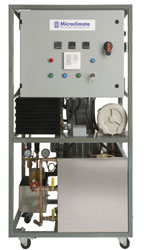 Microclimate is able to supply reliable, effective, flexible, economic a control environmental.
1. The control of the humidity is carried out in way delicate, constant, effective and lacking in peaks
2. It maintains constant levels of humidity varying of temperature
3. It creates the demanded environmental conditions from conservatives
4. It prevents the stratification of air
5. It compensates the losses of display windows
6. It filters dangerous polluting agents
7. It demands a minimal participation from operator
8. More freedom in planning installations and to posizionare manufatti
9. Greater options of storing and exposure
10. It protect the itineranti and manufatti extensions on loan the
11. It reduces the maintenance of the manufatti ones in extension
12. Galleries, display windows and warehouses
13 can be red-adapt easy. Members
14. Multiple systems to test of breakdown 15. Smaller operating costs
16. Easy to install
See also"on line catalog" Microclimate > Display windowse