| | |
| --- | --- |
| MICROSCOPES | |


HORUS MICROSCOPES
Optical system of HORUS series zoom stereo microscopes is newly, fully coated optical system sharp and clear images with extremely good flatness and contrast. The images are brighter and more distinct even as the periphery of the field of view. With their large zoom range and long-working distance, these are ideal for high-magnification, high-resolution observation in restoration and biological research, precision-oriented semi-conductor and other industries.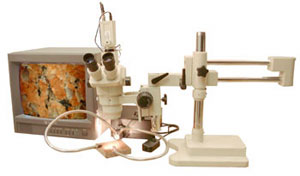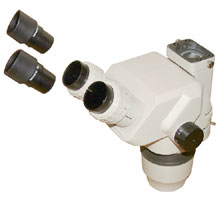 GENERAL FEATURE
TViewing head: 45°or 60°inclined, 360°rotatable trinocular head, equip TV mount and Photo tube and Photo mount .

Eyepiece: Wide filed, high-eyepoint eyepiece-WF10X22mm.

Objective: Zoom objective magnification0.67X-4.5X.

Working distance:100mm

Magnification range:6.7X-45X or 2X-225X(Use auxiliary objective)

Inter-pupillary rang:55-76mm.

Both diopter range:±5mm.

EYEPIECE 20 X PER HORUS
Total magnification from 13,4x to 90x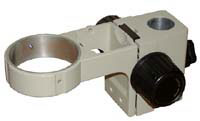 HORUS FOCUS ARM
Plane focus arm, focused by rack and pinion w/ball bearing guide.
Pillar size:ø32mm
Drawtube size: ø 76mm
Disinged for use with any stands
With a mounting hole for
epi-illuminator.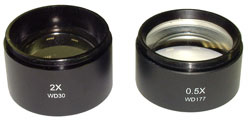 auxiliary objective 0,5X
Total magnitication with 10x eyepiece: from 3,35x to 22,5x
Total magnitication with 20x eyepiece: from 6,7x to 45x
auxiliary objective 2X
Total magnitication with 10x eyepiece from 13,4x a 90x
ITotal magnitication with 20x eyepiece from 26,8x to 180x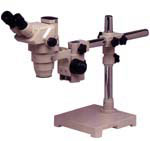 Arm and pillar stand
It used with Focus Arm
To observe specimen from different direction Provide more working area.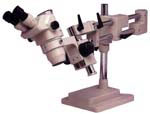 Double arm and pillar stand
It used with Focus Arm.
To observe specimen from any direction or any angle.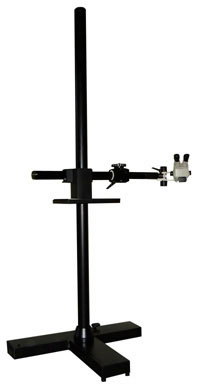 PINACOSCOPIO" LABORATORY FLOOR STAND BY STEREOMICROSCOPE
High 2300 mm
Arm 1000mm
Weight 70 Kg.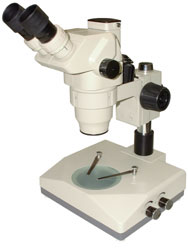 DIASCOPIC - EPISCOPIC BASE


CAMERA AND TV ADAPTER
It used with HORUS trinocular head.
If you equip photo tube and photo mount and photo eyepiece, then you can take pictures. If you Equip TV mount, then you can video output to TV, if you equip TV mount and Video catching card, then you can video output to computer.
Magnification of CTV have two type as 0.5X and 0.35X.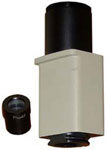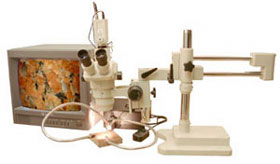 For details see: Product > online catalog> Laboratorio > Stereomicroscopi