Malta Centre for Restoration
Low pressure heating table


| | |
| --- | --- |
| | |
| The Malta Centre for Restoration | PRINT |


Scientific laboratories Archaelogical, textile, paintings, stones restoration laboratories

Malta Centre for Restoration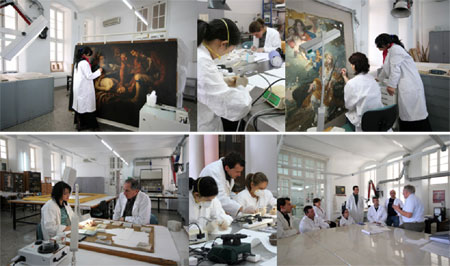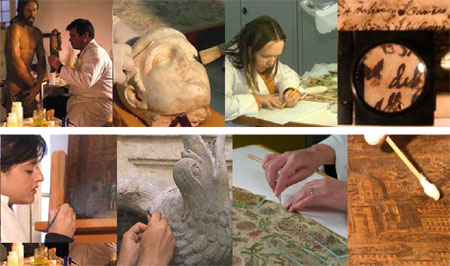 The Malta Centre for Restoration (MCR) was set up on the 3rd May 1999 through an agreement signed by the University of Malta and the Ministry of Education. MCR has two main aims: a) the creation of state-of-the-art diagnostic and conservation laboratories where the conservation of all kinds of artefacts may be undertaken (including paintings, metals, ceramics, stone, textiles, books and works of art on paper); b) the training of conservation professionals and conservation craftsmen. The statute founding MCR and the allocation of premises to MCR had previously been approved by Cabinet during its meeting of the 26th April 1999. The statute sets up MCR as an autonomous organisation incorporating inter alia its teaching function through The Institute for Conservation and Restoration Studies (ICRS). In accordance with the statute, the University of Malta nominated Dr. Joseph A. Cannataci as Chairman and Dr. Alex Torpiano as member of the MCR's Board of Governors. The Ministry of the Environment nominated Architect Norbert Gatt while the Ministry of Education nominated Mr. Anthony Pace (Director of Museums) and Mr. Robert Cassar as members of the Board of Governors.


The Board of Governors immediately approved a strategy of collaboration with the Istituto Centrale per il Restauro (ICR) of Rome with a view to opening the first degree course in October 1999 and acquiring the equipment for the Centre at the first opportunity. In May 1999, the MCR Chairman led a three-man delegation to visits at the ICR and ICPL in Rome and the Opificio delle Pietre Dure in Firenze. The ICR agreed to collaborate on the project and promised the continued assistance of the three experts who had already visited Malta (Varoli Piazza, Laurenti & Micheli). By the 27th May the first advertisement calling for applications for Italian restoration staff had appeared in the Italian press and on the 1st June a call for applications appeared in the Malta Government Gazette. On the 24th June interviews for staff were held at the ICR and the ICPL in Rome. These were followed by other interviews held in Malta during July and early August 1999.

Meanwhile, in May 1999 a pre-prospectus had been approved by the Board of Governors and published in all secondary schools. The call for applications for attendance in a preparatory course advertised in the Maltese media was a huge success with over 160 applicants for the four-week course which was launched on the 19th July 1999. Of these, in September 1999, 70 candidates sat for the entrance examination to the 4-year degree course and 16 of these were selected, using as minimum standards the same criteria applied at ICR in Rome. The 4-year degree course was inaugurated on the 4th October 1999 by the Minister of Education in the presence of the Rector of the University.